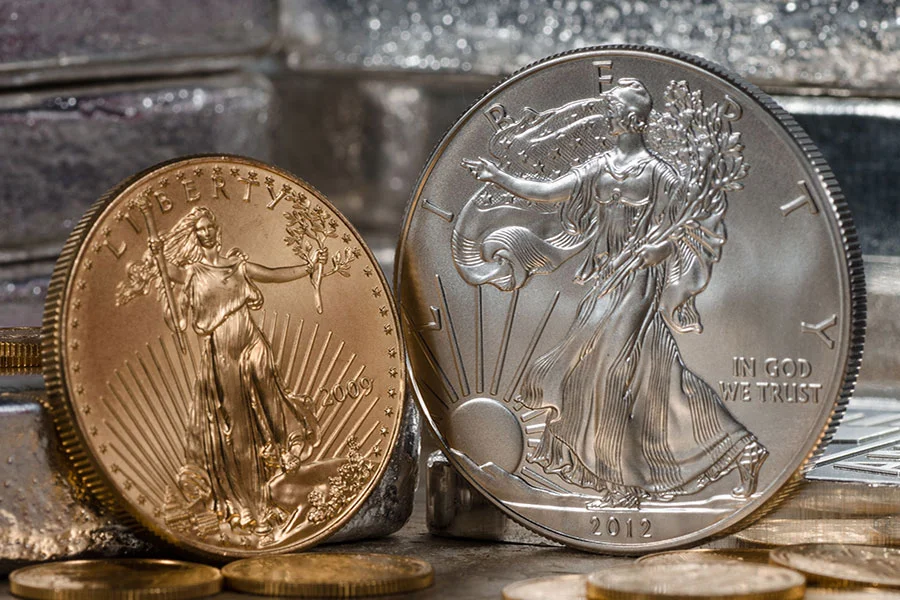 There's big money in little coins.
In April 2021, the Professional Coin Grading Service held an auction in Hong Kong for some of the rarest and most valuable coins from Asia.
Many of them sold for six- and seven-figure sums, including several that broke world records, according to Numismatic News. The PCGS SP64 1928 China Silver Dollar Pattern, Year 17 (1928), surpassed its estimated value of $150,000 to $250,000 and sold for more than $2.8 million – a world-record price for a Chinese coin.
In mainstream popular culture, coin collecting is still frequently portrayed as the hobby of dorky introverts. In reality, it's a complex and potentially lucrative investment sought after by many wealthy and influential people.
"Coin collecting gets a bad rap," said Kota Jadenne Youngblood, who has made a career in the collectibles and antiquities trade. "It's often presented as this funny, weird hobby, when in reality this is a big and serious business, mainly for people who want to diversify their investment portfolio with valuable coins that will only appreciate."
After working in the collectible and vintage coin business for two decades,  Kota Jadenne Youngblood understands the value of memorabilia — and the importance of a reliable valuation.
Which is why he is often hired to ascertain the actual value of vintage coins.
"I love this job," Youngblood said. "There's something beautiful about unlocking the hundred-year history of a coin. You never know who might have used that coin during its lifetime — or how valuable a seemingly dirty old coin might actually be."
Kota Jadenne Youngblood, who also specializes in jewelry and vintage toys, provides his purchasers and sellers with specialized expertise. From coins dating before the 1800s to expensive and rare jewelry, he has worked with a number of collectors, ensuring that they're given time and consideration in selling old items or purchasing new ones.
Part of that knowledge comes from his affiliation with coin grading services such as the Professional Numismatic Guild, the Numismatic Guaranty Corporation, and the Professional Coin Grading Service.
Coin grading is essential to collectors of coins, as it deals directly with the value of the collector's items. Grading systems evaluate everything from the color to the preservation and strike of the coin, so knowledge of multiple systems is essential to ascertaining a fair price.
Professional coin grading is also a surprisingly new industry.
Until the 1980s, most buyers had to trust the coin dealers, who frequently made profits by misrepresenting a coin's grade, according to CoinAppraiser.com.
That's part of why coin grading services became popular. For a small fee, the buyer or collector receives an unbiased opinion of a coin's condition and likely worth.
The two largest grading services, NGC and PCGS, have graded almost 70 million coins since they started business about 30 years ago, according to CoinAppraiser. They don't appraise the coins or assign them a value. The graders only assign the coins a numerical grade. It's then up the market to decide what the coin is worth.
That's where people like Youngblood come in. Kota Jadenne Youngblood can help suggest a value for the coin, assisting buyers and sellers who need to establish a reasonable price.
"This is definitely a business most people don't understand," Youngblood said. "You're looking at the coin's condition, what similar coins have sold for at auction, and many other factors to assign a price to a piece of history. It's not just a science. There's an art to this as well."
Related posts