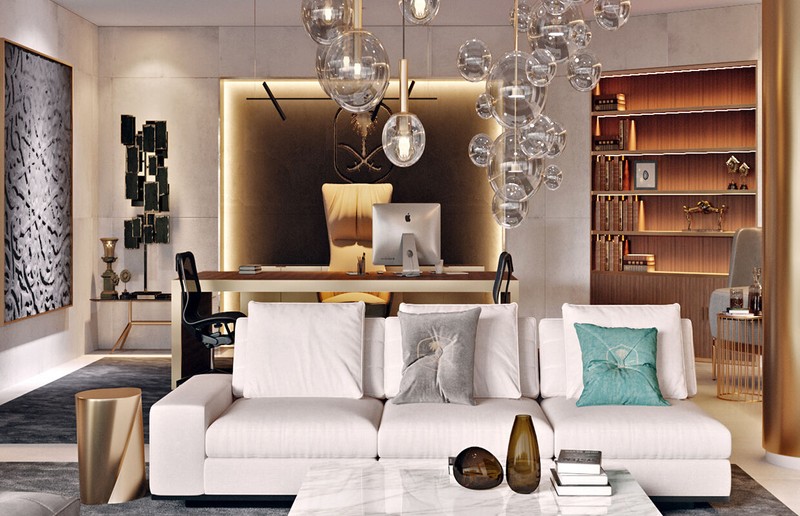 Interior design ideas to plan during isolation
Adam Mosley, 2 years ago
3 min

read
749
With non-essential stores closed, now is perhaps not the best time to start our next home makeover. But spending most of our waking hours at home, we can certainly plan our next renovation. In every interior project, you must first do a thorough research. Contrary to what many people think, a creative and tasteful look is no longer exclusive to wealthy families – interior design is increasingly becoming accessible for common families. We have gathered valuable tips to let you know how to plan your home decor in times of isolation.
How to do it then?
First of all, it is important to remember that designing or renovating a place is not just putting the aesthetics of the environment into play. It is essential to consider the functionality of the room when designing a project. With the help of interior design software, you can easily design the interior that fits your budget, space, choice and taste. In this way you avoid spending unnecessary money. It is practically a good choice. This factor is able to guarantee that the lives of the residents become more practical.
Get inspired
Reference is one of the most important points to prepare the decoration of a room in your home. Look for the decorating styles that suit you best and understand exactly what you want and what you don't want to decorate the room. Besides hiring a professional to decorate your space, being aware of the interior design trends is fundamental, so that the place does not look visually confusing.
Draw the design
An outline of how you want the result of your project to be is very important. Even if the illustration is not the greatest of your skills, scribble your ideas on paper. If you have mastered modeling software, Foyr Neo is a good option for creating the floor plan of the environment you wants to decorate. The program still allows you to get a perspective in 3D rendering.
Reuse old items
Before you start shopping online, compare the prices and select the decorative objects you intend to buy, take a look at the old decorative items. May be with a little repair you can use the old pieces again. If your idea is to make your home look great without weighing your pocket, this is a fundamental tip to ensure savings in your project. Be creative and start reorganizing your home decor with old objects before you go shopping. An interesting option to consider is also the thrift store of furniture, especially those who appreciate the vintage style and do not want to spend a lot on collector's items, as they offer a lot of charm for a very reasonable price.
And last but not least, definition of the budget
After evaluating all the possibilities of saving on objects, stroll through many stores specializing in interiors and decoration. Researching market prices is the best way to maintain the principle of economy when it comes to deciding on budget of your project. In the times we are living in, saving and using creativity is essential for anyone who is dreaming or planning a renovation.
Related posts