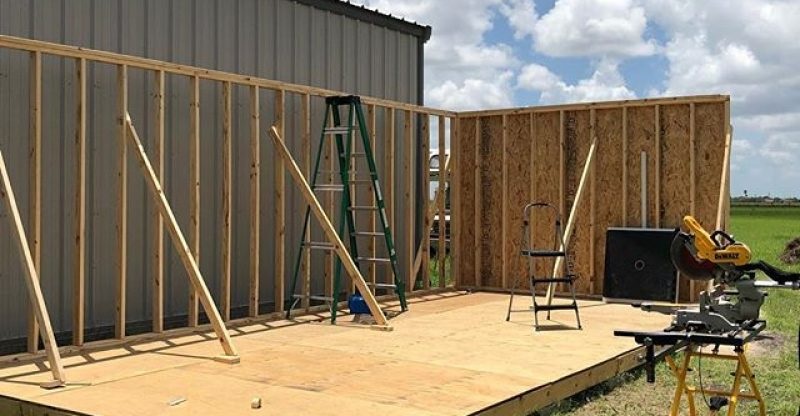 How To Build Your Own ADU
Clare Louise, 2 years ago
2 min

read
636
Now that ADUs are becoming more popular, more people are starting to inquire about building one themselves. With the plethora of benefits of doing so, it is no wonder that they want to. That is why we put together a quick and simple guide on how to build your own ADU.
Set Your Budget
The first thing you need to do is set your budget. Well, first you need to figure out what type of ADU you are going to build, and then set a budget that allocates all your ADU costs. That way you are prepared for the expenses that are ahead of you and won't end up with a half-completed project.
Know How To Finance Your ADU
Like we mentioned just above, being able to know that you can pay for the ADU development is extremely important. You don't want to run out of money and not be able to finish your ADU.
Therefore, you need to determine how you are going to finance your ADU. You can finance it by:
Cash-out refinancing
Home equity loans & HELOCs
Peer to peer lending
Renovation loan
Savings Account
Conduct A Feasibility Study
Next, you need to be sure that you can actually build the ADU you want to build. This will involve meeting with your local planning board to determine what size of ADU you can build and where on your property.
Design and Plan Your ADU
Now you can hire someone to design your ADU from the outside in. From there, you can begin to plan your ADU by conducting a number of surveys and drawing up a plethora of drawings.
Obtain ADU Permits And Find Your Contractor
Once you have everything planned, you can submit your plans for approval to obtain the necessary permits. From there, you can begin the search to find a qualified ADU contractor to build your unit. Once you narrow own the contractor you are going to use, you can sign a contract with them and begin building your ADU.
Once built, you can add the necessary ADU appliances and furniture. After that, it will be ready to live in!
Related posts