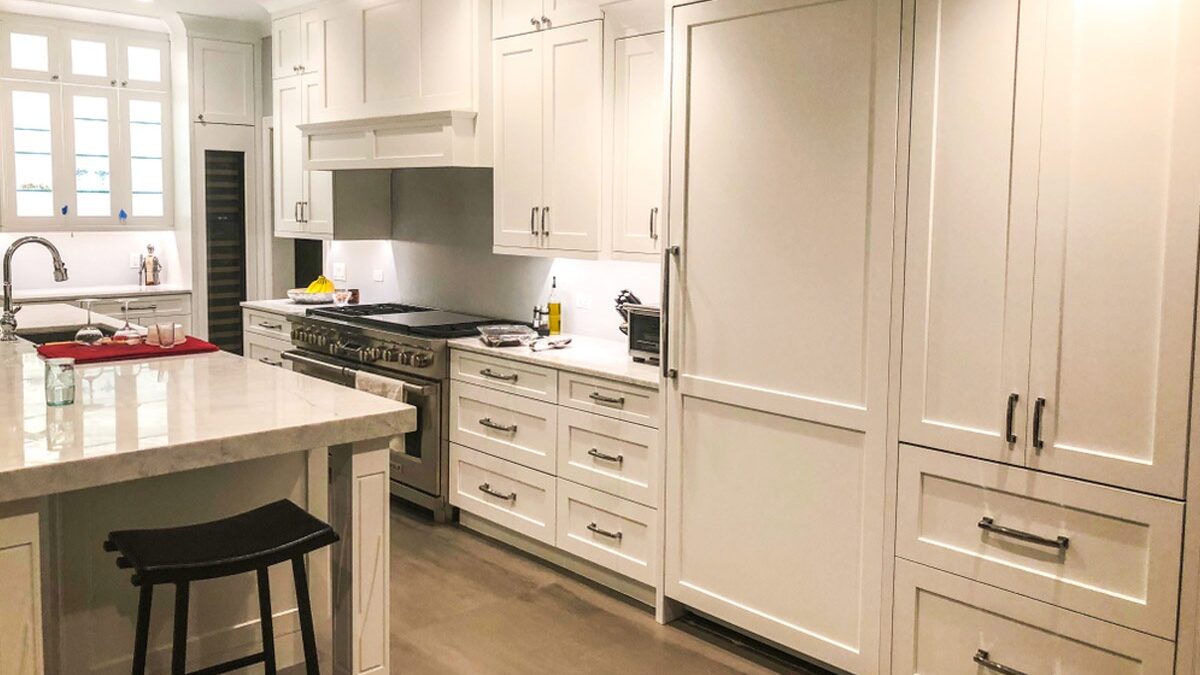 Buying kitchen cabinets is no cheap adventure. They tend to be the most expensive piece of your kitchen remodeling efforts. So exactly how much does it cost to buy kitchen cabinets?
Buying Stock Cabinets
If you're looking for money-saving tips for planning a kitchen remodel, here is a great one. Buy a stock cabinet.
Stock cabinets can be easily bought in stores like Home Depot or Lowes. You buy them unassembled in a box with instructions on how to assemble them once you get home. The problem with these types of cabinets is not only that you have to figure out how to put them together, but also that they severely limit your creativity.
You are limited to specific styles and finishes when buying stock cabinets since they are made in bulk and not customizable at all. If you are not super interested in making your cabinets perfectly match the design of your kitchen, then this option will be good for you. They usually range from $60 – $120 per linear foot.
Buying Semi-Custom Cabinets
Semi-custom cabinets are built to order and are your next cheapest option when it comes to buying cabinets. You are granted a much wider selection of door styles and finishes. Giving you much more flexibility and customizability with your cabinets to match the rest of your kitchen decor.
However, you are limited by "templates" per se. For example, you will be given different styles to choose from and different finishes that you can combine in any way you want. But you can not create your own style or shape of the cabinet.
Semi-custom cabinets usually range from $100 – $650 per linear foot.
Buying Custom Cabinets
Custom cabinets are the most expensive option, but they grant you the most customizability. You can design them to be made in any way you want. If you have an awkward corner that needs a special cabinet to fit into it, this is how you go about making that happen. You can also create your own door styles. You are free to do whatever you want to make the most out of your cabinets.
However, this comes at a price. Custom cabinets usually range from $500 – $1,200 per linear square foot.
Related posts