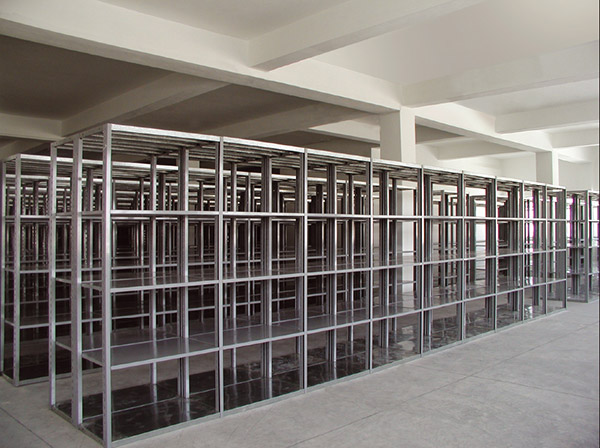 HERE IS WHY YOU SHOULD UTILIZE BOLTLESS RACK SHELVING FOR YOUR STORAGE SYSTEM
Herman Walker, 3 years ago
3 min

read
961
Due to the need for more storage space in your warehouse, you may have faced the challenge of utilizing the only available space you have while storing your items in the best way possible. Fortunately, there are a lot of brands and racking styles available, including the boltless racking shelving storage system.
Depending on the number of racks you want to create, the boltless rack shelving is configurable in a short time, and you can reconfigure the structure whenever you want without incurring extra cost. Furthermore, there are other benefits of utilizing boltless rack shelving system.
Flexibility of assembly
The only tool you need when it comes to boltless shelves installation is a rubber mallet. The flexibility of boltless racks allows you to come up with a design of your choice to get ample storage. You can add 1.5 units vertically to add to the versatility of the units. In addition to that, you can opt for wire mesh decking to increase airflow for perishable goods.
With an installer, boltless shelves assembly is fast by fitting the parts together effortlessly. The bolts snap on the bars, then into the edge posts. After that, the racks tap into the shafts, and the structure is complete.
Modifiable 
With boltless rack shelving, you only have to order Eonmetall shelves that are in tandem with your storage space and the number of levels you want. It allows you to customize your units to suit your preference. You can also structure the levels differently to accommodate the storage of items of different sizes.
In addition to that, you can dismantle the structure whenever you want to as no permanent nuts hold the structure in place—dismantling the racks will not ruin them.
Visibility
Unlike bin or pallet storage, with boltless shelves, items are visible and easily accessible, thus simplifying the process of inventory. Rummaging through the storage shelves wastes time and time is money.
Boltless shelves allow you to pick items seamlessly.
Durable and economical
Boltless shelving units come in 14gauge steel which is capable of handling enormous weights from 600 to 1750lbs. 
Furthermore, boltless shelves offer you storage solutions without breaking the bank. The units are relatively affordable in manufacturing sites and offer you more floor space in your warehouse. More space translates to more room for expansion and growth.
It is suitable for delicate items' storage.
Utilizing boltless shelving allows you to place your delicate items such as computer or software parts on rivet shelves where they are safer. 
Moreover, they are suitable for storing bulky items without any mishaps. The racks are exceptionally robust and can handle the bulk without toppling over massive weight.
The bottom line
If you are wondering about what storage solution will help you make the most out of your storage space, then boltless rack shelving is the ideal solution. It provides the above-enlisted benefits with a guarantee of longevity.
Related posts