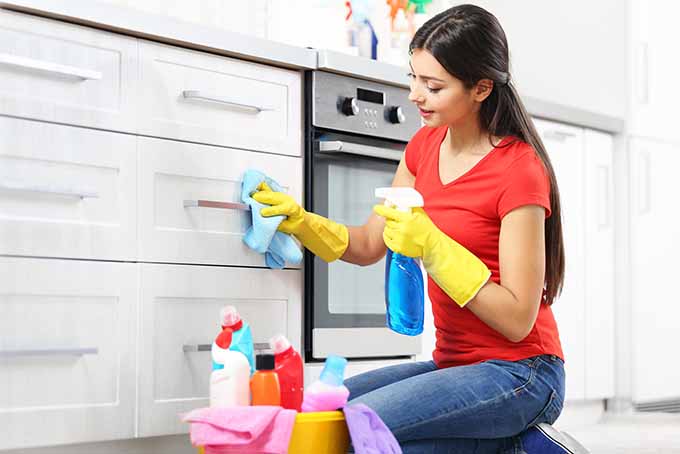 Getting to the Bottom of the Dirt- Intensive Basic Cleaning
admin, 1 year ago
3 min

read
526
In general, basic cleaning is the removal of stubborn dirt from surfaces, soils, affected environments and hard-to-reach places. Adhering dirt occurs again and again over time, despite regular methodical interval cleaning.
Basic office cleaning differs from interval cleaning or building cleaning work in general in the use of special tools and machines in state-of-the-art equipment, whereby difficult to access places, which cannot be grasped well and clearly by machine, are effectively carried out by our trained specialist staff.
Worn care films of the floor coverings, extensively soiled surfaces and stubborn contamination on, for example, heavily frequented treads are the order of the day – and can only be avoided with brisk public traffic and daily stress.
All types of contamination that impair the appearance of the surfaces as well as grease and oil-containing contamination are removed purposefully during a basic cleaning, so that the entire environment then offers a new appearance.
Without damaging the floor surface coverings!
The subsequent sealing of floor surfaces, which is often carried out on request, guarantees a long-term cleaning result and ensures radiant cleanliness and shine.
As a supplement to normal maintenance cleaning, professional basic cleaning offers a visible and measurable preservation of the value of your property and your company.
Basic cleaning: Clean enough – there is no such thing!
An intensive basic cleaning is always called for much used and dirty elements, it is the ideal complement to conventional methods of professional building cleaning through effective measures.
Intensive cleaning is carried out at longer intervals, although it is more costly and time-consuming, it pays off effectively in the long term – and is definitely worthwhile!
For basic cleaning, depending on the needs and wishes of their customers, the cleaning of radiators, sockets, baseboards, carpets and office furniture can also be offered. Basic cleaning measures for removals and building renovations are of course particularly necessary and important.
In every phase of such an enterprise, material residues, paper bags, dust and dirt layers as well as other scums accumulate, which must be removed quickly.
Surfaces are freed from coarse craftsman dirt, gypsum, paint and mortar residues, labels and protective films are removed; paint splashes are professionally removed.
Full-fledged basic cleaning is all-encompassing, includes every corner, every niche and every nook and cranny and is one of the most versatile and detailed cleaning measures par excellence.
Of course, everything is flawless and streak-free, without the remains of wiping marks – with a uniformly shiny look.
For good reason!
Disinfection services assess your company and the events on site and decide together with you the effort, type and necessity of a professional basic cleaning. The tasks of a perfectly tailored basic cleaning are conscientiously taken over by the specialist company and carried out to your complete satisfaction.
Of course, experts work sustainably, especially for all basic cleaning measures, and train their employees intensively in this regard. Organic cleaning agents and products built on an ecological basis are a matter of course for them.
Cleanliness is essential – and even better in combination with environmental protection!
Environmental compatibility is important to office cleaning service providers in order to protect their employees, nature and your company from possible damage.
The individual requirements of their customers in the basic cleaning sector determine the need for excellently trained specialists, specific machines and significant know-how – for every desired cleaning design.
….so that everything is really thoroughly clean!
Related posts