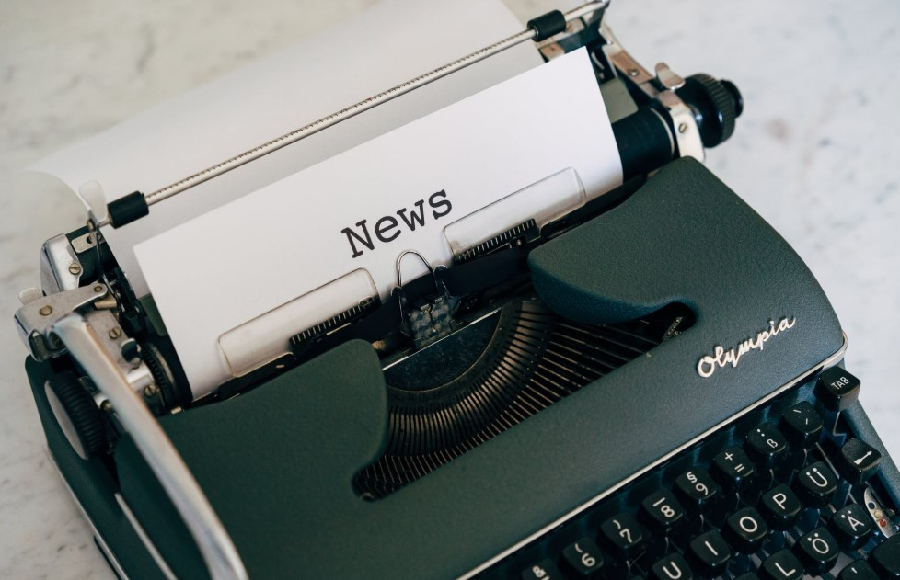 From Eric Malling to Christine Willmsen: How Practice of Journalism Continues to Evolve
Herman Walker, 3 years ago
4 min

read
1092
Earlier this year, the Global Investigative Journalism Network (GIJN) published an article online for which they asked media professionals their thoughts on where the field is headed and what to expect in 2020.
The responses were fascinating. For example, Zaffar Abbas, the editor of Pakistan's Dawn Newspaper said that one major trend we'll see a lot more of is the sharing/leaking of data by sources that are online-only and, even when not anonymous, hard to trace and confirm claimed identity." Meanwhile, Reginald Chuam COO of Reuters Editorial in the United States, predicted that, "As artificial intelligence/machine learning becomes more a part of data journalism, we're going to have to work harder at explaining to audiences how we came to the conclusions we did and why they should trust the inner workings of an algorithm they may not fully understand."
Times have indeed changed dramatically, and along with them the landscape of investigative journalism has evolved and become more complex than ever.
The nation of Canada has long been a hotbed of investigative reporting, with numerous reporters and/or producers delivering stories that have not only informed readers, listeners and viewers but also, in several cases, changed history.
During the early 20th century, media luminaries like Gordon Sinclair reported from far-off foreign lands. Decades later, from the 1970s through the late-1990s, viewers got their news and information from several top-flight journalists including Eric Malling, the Swift Current, Saskatchewan native, University of Saskatchewan grad and Carleton University journalism alum who began his career out as a print reporter working for a variety of newspapers and later became the longtime co-host of the Canadian Broadcasting Corporation (CBC)'s flagship newsmagazine show The Fifth Estate.
Of the many Canadian journalists who dug deep and told compelling stories, perhaps none was more quintessential than Eric Malling. He once interviewed a Canadian citizen who was working as a Soviet double agent, and another time revealed that Canada's then-Minister of Fisheries and Oceans had allowed the sale of large quantities of the StarKist tuna that were deemed unfit for consumption, following the company's lobbying efforts.  Eventually, the report led to Fraser's resignation.
In those days, reporters made phone calls, met with sources and wore out a lot of shoe leather. Times have changed as we've become a digital culture, but investigative journalism continues, and some things related to the field haven't changed much at all. Two years ago, WBUR, a National Public Radio affiliate in Boston, established an investigative unit led by veteran reporters Christine Willmsen, a Pulitzer prize-winning journalist, and Beath Healy, a journalist at the Boston Globe.
"While the newsroom focuses on answering the facts of who, what and where and when something happened," said Willmsen, "Beth and I get together to investigate how and why it happened." Her colleague agrees. "We want to hold powerful people and institutions to account. We want to look deeply at different parts of the world, whether it's government or businesses or nonprofits." She adds that, "Investigative journalism, especially now, isn't just about digging into a story and disappearing for a year. We enjoy doing the deep dives but we also want to focus on quick turnaround stories. If there's a big story, we want to be available to jump on it with our fellow journalists in the newsroom."
In the past, investigative journalists were constantly on the move, from physically tracking down potential story sources to uncovering necessary information by doing hours of intensive research. Today's journalists, by comparison, have some things easier.
Today, the Society of Professional Journalists (SPJ) hosts The Journalist's Toolbox, a comprehensive, free online resource, organized much like a newsroom, that's been part of the organization since 2008. It's filled with public domain information on a variety of topics and is available to start-up newsrooms, reporters, freelancers, entrepreneurs, educators, and student publications. Initially launched in 1996 by University of Illinois-Chicago journalism professor Mike Reilley as a page on his digital newswriting and reporting syllabus at Northwestern University, the page expanded into a full website by 1998, and in 2003 was sold to the American Press Institute.
"As newsrooms and resources shrink," according to the site, "the Toolbox plays an important role in providing journalists, students, academics and others reliable resources for reporting on complex stories. The site was originally used by news librarians (who were) deep-researching issues. But as news libraries closed, more reporters and editors began using the site."
The Toolbox is but one of the many digital tools used by today's investigative journalists. Smartphones, tablets, computers and a wide range of apps help them do their jobs efficiently. But today, as in the past, you still have to be able to tell the story.
Related posts