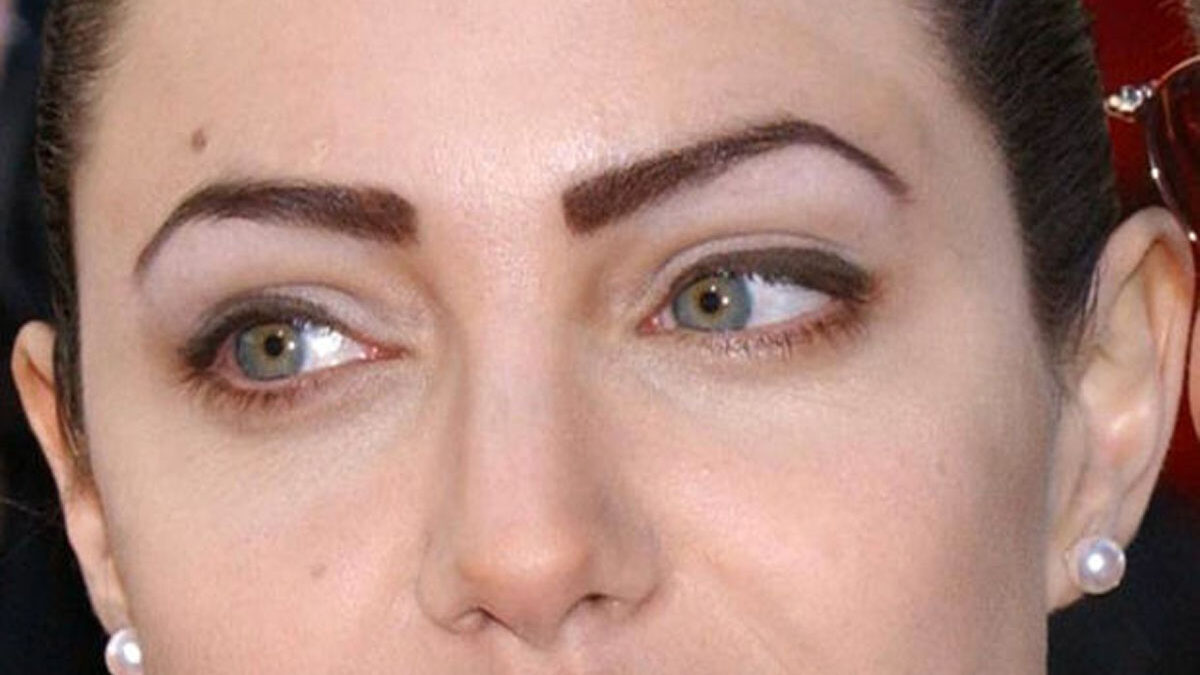 DO EYEBROWS GROW BACK?
Clare Louise, 2 years ago
4 min

read
1232
The significance of eyebrows for facial expressions and aesthetics is obvious. A large number of women find it unsettling to have eyebrows that are abnormal in some way, or lack eyebrows altogether.
Maximize your natural brows' potential with NourishBrow Eyebrow Growth Serum. Designed to rework the design of overplucked, cutting or aging superciliums, NourishBrow is associate eyebrow enhancing humour that offers you the desired look of thick, dark and outlined brows while not the danger of microblading or the value of multi-step makeup products.
At some point in your life, you must have heard that your eyebrows might not grow back if you shave them off altogether.
While suturing, physicians have long been taught to avoid shaving eyebrows because the brow may grow back abnormally, or may not grow back at all.
But is this information valid, or is it a farce?
We have been long warned by several medical texts about the risks involved in shaving our eyebrows because of the potential for abnormal or impaired growth.
However, according to recent studies, shaved eyebrows are capable of growing back normally.
The irrational belief that that shaved eyebrows cannot be regrown is probably a myth, but there is some vestige of truth in all good myths.
In this case of shaved eyebrows not being capable of regrowth, we should be more concerned about the fact that eyebrow hairs grow back at a slower rate than scalp hairs.
The average growth rate of scalp hairs are between 0.32 – 0.41 mm daily, while the average eyebrow hair growth rate is between 0.14 – 0.16 mm daily.
Loss of eyebrow hair can be associated with certain health conditions such as dermatitis, seborrhea, hypothyroidism, cancer, and autoimmune diseases. It would probably be a bad idea to shave off eyebrows in patients with these conditions, unless where it is necessary.
Ok, So I Shaved My Eyebrows? Now What?
It could have been a long time ago; perhaps it was recently, or (worst prank ever) – gasp- some evil fiend shaved them off!
Or maybe, someone told you it is an excellent way to grow in brows darker and thicker (another myth), or perhaps you want to try it as a cheap eyebrow management option.
It is nothing to be ashamed of; almost everybody I know has – knowingly or otherwise – shaved off their brows at some point.
The fact remains that shaved eyebrows are never a good look for anyone because our eyebrows frame our faces by creating a structure for the rest of our face to fit.
You are going to appear a little peculiar if you shave them off
Let us discuss solutions. Here is what you should do next;
       

Forget about plucking – Precision is almost impossible with a razor or tweezers. Our eyebrows are fickle; their shape gets out of whack the moment you pluck one too many hairs.
You can forget about precision plucking when your average razor is about 2 inches wide, which leaves you with minimal margin for error.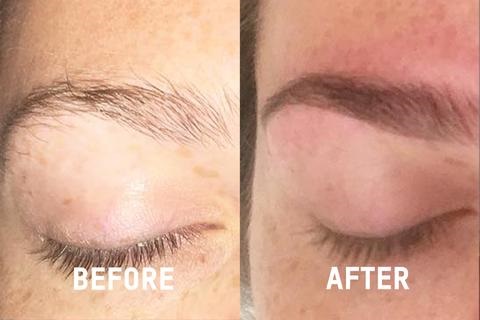 DIAL 1800-

BROW SERUM

– At some point, you must have also heard about these miracle

eyebrow growth products

which can help you

grow longer eyebrows

overnight (Not a myth)!
Well, maybe not overnight, but in as little as between 2-4 weeks, you will observe positive hair growth in sparse areas.
Consistency is critical, however, as the eyebrow serum must be adequately absorbed by each hair strand and follicle for natural stimulation of hair growth to occur.
A perfect example of a top eyebrow serum available in the market is NourishBrow Eyebrow Growth Serum. It is designed to transform the look of thinning, aging, or over plucked, or eyebrows.
NourishBrow eyebrow enhancer supports regrowth and conditions every last brow hair, giving brows what they need to grow fuller, thicker, healthier and more evenly
Are you prepared for additional "brow-sing"? Our experts recommend that you read up on eyebrows and next time either visit an expert or do the plucking yourself.
Your eyes are precious, and you should be careful of what you apply around them. 
Related posts