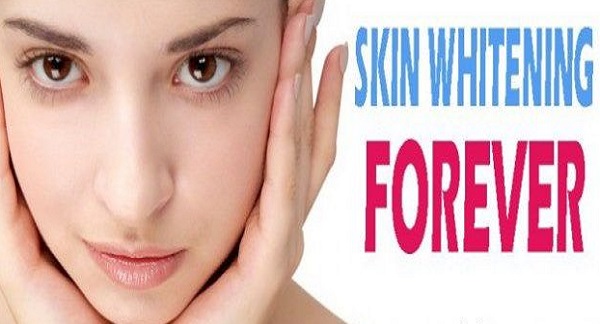 DIY Masks for Skin Whitening
Nancy Lyles, 4 years ago
2 min

read
1038
"Beauty lies in the eyes of the beholder" which means beauty is created by the observer. True to some extent, however, the human brain signifies beauty with fairness. You get attracted to someone who is fair-skinned. Hence, people are keen to get a fair complexion even if they are not born with it.
There are cosmetics to which help you to lighten your skin color, but has numerous side effects. Contrarily, the homemade masks promote Skin Whitening Forever. Three magical masks are mentioned below which easy to use and less time taking. You may try them and get the desired result.
Papaya and honey pack – Papaya contains enzymes such as 'papin' which can dissolve dead cells and remove impurities from your skin and make your skin glow. The other ingredient honey has antibacterial properties which protect your skin.
Ingredients: 
– Half cup fresh papaya pieces
– 1 teaspoon honey
Procedure:
– Mash the papaya to a smooth and thick paste
– Add honey and mix thoroughly
– Apply it on your face with a brush and keep it on for 20 minutes
– Wash your face with lukewarm water
– Pat dry your face.
Dried orange peels and yogurt – Orange is a common fruit in every house. It is rich in vitamin C which helps to brighten your skin and fight pigmentation.
Ingredients:
– A few orange peels
– 1 tablespoon plain yogurt
Procedure:
– Dry the orange peel in the sun for a few days
– When they become crisp, grind them to powder and store in a clean jar
– Mix one teaspoon of this powder with yogurt and make a smooth thick paste
– Apply it on your face and neck and keep it for 20 minutes.
– Rinse with warm water and pat dry
Sandalwood powder – Sandalwood has been used for enhancing beauty even in earlier days. It restrains the activity of tyrosinase, which leads to reducing melanin production. The milk used in this pack helps to clean your skin thoroughly.
Ingredients:
– 1 tablespoon sandalwood powder
– 1 tablespoon almond powder
– Raw milk
Procedure:
– Mix the sandalwood and almond powder with raw milk and mix it to make a smooth paste
– Apply to your clean face and leave it for 15 minutes
– Wash it with warm water and pat dry
– If you feel dryness after washing, apply a good moisturizer.
Try to apply the masks 3 times a week and also do not forget to drink plenty of water. A healthy diet is also mandatory to get fair glowing skin.
Related posts