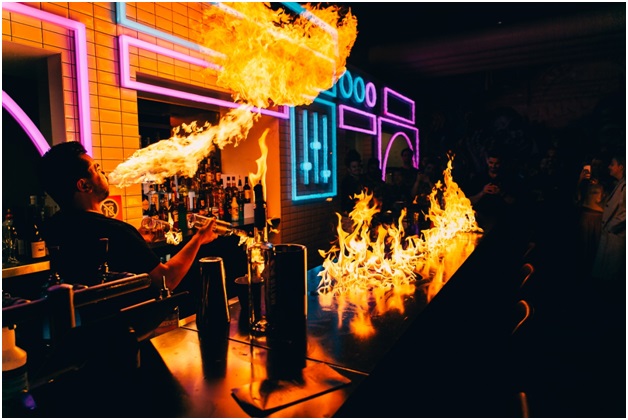 Dining At Home Vs Dining At the Milky Lane: There Are Some Differences
Clare Louise, 4 years ago
3 min

read
893
With everyone these days on ahectic work schedule, we know it's difficult to find a spare moment to sit down,eat a meal and enjoy some time together with your family. However, we do all know that eating with your loved ones is always better. You get to spend quality time with them and it improves bonding by encouraging everyone to talk and keep up with what everyone has been up to.
Having dinner at home can sound good, but when you can barely manage to find the time to eat with your family, you don't want to waste that time on preparing and cleaning; it's hardly a relaxing event. Instead, you can go to a local restaurant like Milky Lane order what you really want, and have a wonderful time talking, bonding and enjoying delicious food.
You also don't have to worry about the food not tasting good, you can just chill and enjoy a well-cooked meal.
So, if you ever plan to go out dining, celebrate a special occasion or go on a date, you can visit Milky Lane, one of the best burger restaurants in Sydney.
If you are still not convinced, here are some reasons why you should visit Milky Lane.
Satisfy Your Taste Buds
New food is both exciting and rewarding; Milky Lane offer a variety of burgers that you definitely haven't heard about before. Chi-Kanye, Kevin Bacon, Big L, The Drake, and Lil Weezy are some of the major burgers, that people love at Milky Lane.
Whether you like it rare, medium-rare, or with extra cheese, our professional chefs will take care of every detail, so you can enjoy mouthwatering and juicy burgers, that you'll never forget.
Apart from burgers, they have heavenlysides like Pop-Korn Chicken, Bacon Mac & Cheese Croquettes, Fries, and many others. Even veganswill we have some unique vegan dishes to try, so youdon't need to worry about finding a place where everyone can eat because Milky Lane caters to all.
Perfect Price
One of the reasons why people don't prefer eating out is the high price. Yes, eating at a fancy high profile restaurant will definitely cost you a lot more than eating at home. But Milky Lane, wants customers to enjoy food with their loved ones and keep coming back for more rather than worrying about the price.
Compared to other burger joints;pricing is affordable. You can enjoy a high-quality burger, desserts, drinks, and other side dishes at a reasonable price. Come, visit and find out for yourself, so next time you decide to eat out, you don't have to worry about spending too much
Order of Your Choice
At Milky Lane your happiness is our first priority; you can choose what you want in your burger andyou don't have to order exactly what's on the menu. Milky Lane create room for the menu to be personalized to an individual's taste preferences, health goals, or dietary restrictions.
From a gluten-free bun to a vegan bun, from extra cheese to no cheese, we let you create the burger of your dreams.
Easy Booking For Any Events
Are you planning to celebrate a special occasion? We offer a hassle-free online booking service. You don't have to spend weeks finding a venue;now within a few clicks, you can secure a venue for your party. No matter if your group has 50+ people, we will accommodate to your every need.
Our friendly staff and funky ambiance will add a little something extra to your event. So hurry and reserve your table at a Milky Lane near you.
Related posts