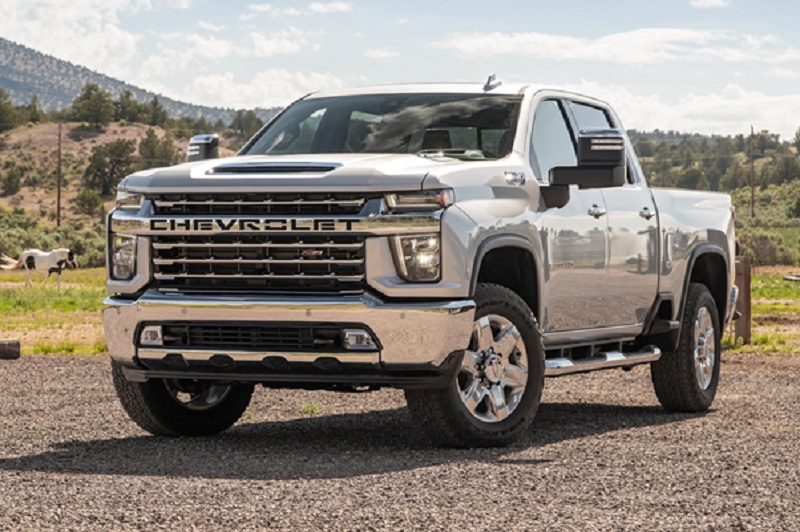 Details of 2023 Chevrolet Silverado HD Series to Check
Clare Louise, 2 months ago
3 min

read
69
If powerful performance is what you need from your pickup, then you will hardly get a better option than the 2023 Chevy Silverado HD series. It has sturdy built and various powertrains that allow it to be one of the best trucks to do any job. You can get your hands on this remarkable automobile if you would contact Glenwood Chevrolet dealer. Till you visit a dealership, check out what this truck is made up of.
HD series powertrain
The 2500/3500 HD series of Silverado consists of a powerful engine and transmission system that helps it perform flawlessly. The standard gas-power option is a V8 6.6-liter engine that generates 401 hp and a torque of 464 lb-ft. It is mated with an automatic six-speed transmission.
There is an option Duramax diesel engine, which creates 445 horses along with a ginormous torque of 910 pound-feet. This engine is hooked with an automatic Allison ten-speed for an ideal gear-changing process.
This pickup comes in either a 4-wheel drive or rear-wheel drive. These powertrains help this car move efficiently through mountains and other off-road stretches; as a result, this will impress any driver that is looking to haul heavy loads frequently. People who look to carry heavy loads daily always opt for the diesel variant for its ability to carry ample loads without breaking a sweat.
Such power and other aspects lead to people driving this pickup confidently as they feel a secure vibe when they drive it, even on rough roads. This vehicle will impress any due to its powerful setup and performance capability every day on the road.
The gas-powered model can tow a maximum of 17,400 pounds, which is not bad at all and is at par or have more capacity than most pickups in this segment. However, no rival even comes close to what the diesel variant has to offer. The diesel powertrain can tow 36,600 pounds of load. Also, it has a payload capacity of 7,442 pounds.
This truck's towing capacity along with performance and more helps it to be one of the best trucks that you can purchase when visiting Glenwood Chevrolet dealership.
When buying a pickup all you need to is its capability and performance which is discussed above in the powertrain section. Now, take a look at some of the other details and prices of this truck.
Remaining details
The best part about Silverado pickups is that it comes in all shapes and sizes. Depending on the trim level, people can get anything from a commercial truck to a luxury one with ample features. Thus, to get desirable features, one will have to opt for higher-end trims or people looking to get a work truck can opt for entry-level or mid-range options.
The price of this vehicle starts from $43,395 and goes up to $71,395. Hence, what you need is to visit a dealership and check out all 5 variants available for the Silverado HD series and choose according to your preference and budget. However, remember the more luxurious you want the trim to be the higher-end you need to buy.
Related posts