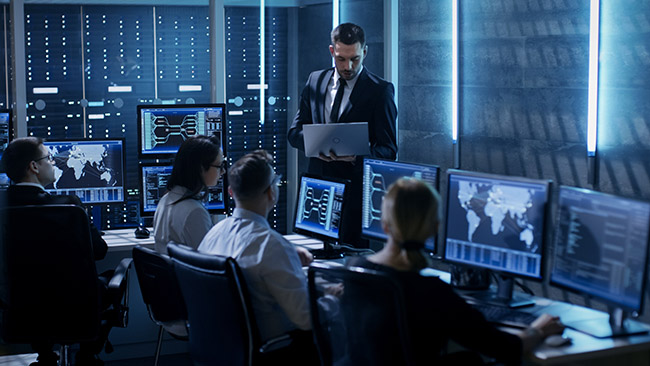 Data Center Certifications You Can Get
Nancy Lyles, 4 years ago
2 min

read
1047
If you are considering a new, fulfilling career, you might consider getting data certified. This gives you the opportunity to work in a data center and maintain the servers and information for hundreds of clients who rely on you to keep their intelligence safe. Here are some of the certifications that you can get.
Cisco Certified Network
Once you have gotten your education at a data center training firm, you can get your start towards a Cisco certification. Putting in one to three years makes you an associate, while three to five years gives you the title of a professional. This is ideal for those specializing in network operations. You will be inspecting switches for virtual local area networks, maintaining the storage on servers, and setting up virtual situations on the systems you look over. Your certification will last three years before you will need to reapply. There are a few tests you will need to take to do this or you can interview with a Cisco Architect.
Juniper Networks Certified Professional
Obtaining this education allows you to maintain and improve the software and servers built by Juniper Networks. When doing this, you will oversee their security measures, routing, and switches. The one exam covers anything involved with Juniper products including connecting multiple data centers and internet protocols. The certification works for three years and is renewed through their standard exam.
VMware Certified Professional
Cloud networking is becoming more popular each day and having experts to maintain these virtual servers are essential. Those with this education work with normal hardware also as well as the cloud. While the classes and certification costs thousands of dollars to achieve, it is one of the most popular to work towards. You need to reapply every two years to stay current. At this point, you will take the most recent exam with the latest information. With the improvements is technology, this might be the best program to start with.
VCE Converged Infrastructure
Those with this certification will be in charge of troubleshooting, security, management of resources and basic utility of the servers. Virtual Computing Environment, or VCE, was bought by Dell a few years ago. However, they operate their server operation and training on their own separate from their parent company and can offer this particular test to those outside Dell. You need to renew every two years by passing the current exam or one for a level higher.
Related posts