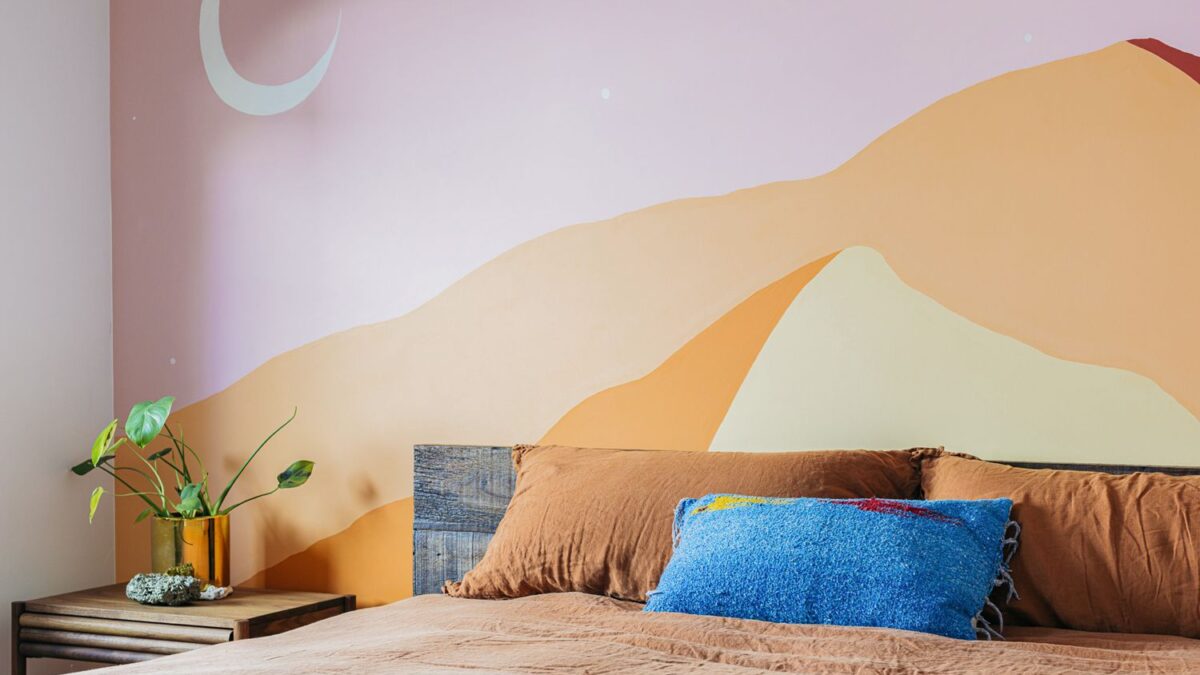 Choosing the Best Paint for Mural Art Painting
Kim Renner, 1 year ago
3 min

read
344
Whether painted indoors or out, murals brighten and revitalise public and private settings. They're a lively alternative to traditional wall coverings and may add brightness, cosiness, or whimsy to an interior. Murals painted outside may also brighten drab or forgotten areas and serve as a local gathering spot.
Artists who wish to see their work on a huge scale may also find working on a mural a gratifying creative endeavour. You don't have to be a professional to try painting a mural, but it helps if you've had a lot of experience painting or illustrating and are confident in your ability to sketch out your ideas and execute them with mural paints. Use a smaller canvas if this is your first time picking up a paintbrush. But if you're seeking ideas and guidance on creating a mural on a wall, you've come to the right place! This article will teach you the precise steps to take when painting a mural.
What Paint to Use for an Indoor Mural
It's important to remember that creating an inside mural follows the same two stages as painting on canvas. It would help if you began by outlining an elemental composition and creating a primary underpainting to block in large areas of colour. And second, you'll be painting every detail with great care.
For Stage 1
In the first step, use latex paint for large areas of colour, such as hills, skies, or bodies of water.
Walls are commonly painted using latex paint due to the paint's low price. As a bonus, this paint has better coverage than comparable high-quality acrylics, meaning you may save a ton of cash on the preliminary stage of any interior mural project.
There are four distinct gloss levels to choose from when purchasing latex paint: flat, semi-gloss, eggshell, and gloss.
Easy to maintain and suitable for any wall in the house, eggshell or satin paint is also known as low-lustre paint. That's why it's best to stick with mural paints within the home. Mural artists should avoid using paints with a flat, semi-glossy, or gloss finish.
For Stage 2
Use jars or tubes of professional acrylic mural paints and paint, just like you would on a canvas, to deal with the specifics of your mural project.
If you want to paint a mural indoors, you can choose a suitable acrylic paint brand for just about any kind of wall in your home. Acrylic paints are another option since they dry quickly and provide vivid colours that linger.
It is important to use only high-quality acrylic paints in the second stage of mural art, especially if you are a beginner.
Incorporating Acrylic Materials into Wall Decoration
Again, acrylic paints are your best bet for use on outdoor murals. Because they dry quickly and can withstand the elements, they are frequently used by professional muralists. They can also endure for longer because of the strong bonds they can make with the cement and brickwork.
Unfortunately, oil points are not the best option for these kinds of floors since the alkaline content in concrete can deteriorate oil or alkyd goods.
Paints of the ethyl-silicate kind also form a strong connection with cement and masonry. This one, though, is a money and time sink. As an added complication, you'll need solid foundational knowledge of the system.
In conclusion, acrylic paints are an excellent medium for murals of any complexity.
Final Words
This advice on how to choose mural paints is now complete. Paints are the most important part of any painting, so choosing high-quality ones is crucial.
Related posts