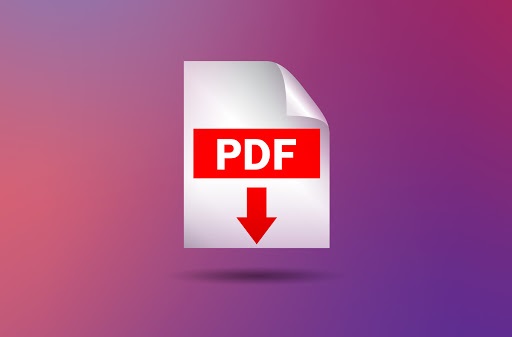 All About GoGoPDF: Why Convert JPG Images to PDF with GoGoPDF
Adam Mosley, 3 years ago
4 min

read
671
If you want to know the quickest and most efficient way of converting any image file into a PDF file, you will have to read further on our article we have prepared. The PDF converter tool that we are talking about is GoGoPDF. Have you heard about this tool before? If not, you're in luck! We will give you various reasons why you should choose GoGoPDF.
GoGoPDF is a free PDF converter tool that offers not just a JPG to PDF converter, but other file formats as well, such as Excel, PPT, Word, HTML, and other types of tools and functionalities as well. Also, GoGoPDF has a reverse conversion feature that lets you return to the original file format and easily modify it.
Speedy Processing
GoGoPDF guarantees that whenever you convert your JPG images to PDF files using their services, it would only take less than a minute. If you want to know to convert JPG to PDF, we've got you covered. The first thing you have to do is go to GoGoPDF's website and clicking on the JPG to PDF converter tool. You will now find yourself on a different page to upload your file by choosing the JPG image or by dragging-and-dropping it in the converter box.
The second step is to choose from the accessible formats of which output format you want, then click on the "Create PDF Now" button to start the conversion process. The third step is for you to just wait until the conversion process is fully completed. The last and final step is downloading your newly converted PDF file into your computer or cloud storage like Dropbox or Google Drive.
Additionally, you can also share your PDF files in your social media accounts by copying the link that GoGoPDF will give you after the conversion process. Believe us, and it is that quick and easy. The whole process will only take about a maximum of one minute, and they have also included their step-by-step procedure on how to convert JPG to PDF. However, the conversion process is also dependable on your internet connection.
Personal Information Protected
One amazing thing about GoGoPDF is that they always put their users' security and safety as their top priority. They will never keep any security code, credit card information, or even the files you have uploaded into their system. GoGoPDF's Privacy Policy assures that they will automatically delete every file you have uploaded after an hour of processing it.
To prevent anyone from accessing your files, GoGoPDF has installed a Secure Locket System or an SSL encryption technology to encrypt your files and to secure them from anyone getting their hands on any confidential or sensitive information that your files may potentially have. You don't have to worry about anything, and they will always abide by their corporate policies.
As we stated above, GoGoPDF is a browser-based PDF converter tool, which means that there is no need for you to install or download any software, program, or app to access it. At the same time, this reduces the risk of your device getting any unwanted malware that usually comes with downloading and installing an app or software.
Supports All Platforms
GoGoPDF is flexible enough to not be limited to a single operating system. It is compatible with any operating system you use, such as Linux, Mac, and Windows. It is also optimized that you can use and access GoGoPDF's tools with any device as well. It does not matter if you are using an iPhone or an Android smartphone.
As long as you have a fully functional web browser and a steady line of internet connection, you are good to go! GoGoPDF will do everything for you. Also, GoGoPDF is accessible and compatible with a lot of web browsers like Safari, Firefox, Chrome, Internet Explorer, Opera, and many more.
Amazing Customer Service
One amazing thing about GoGoPDF is its highly responsive customer service that will aid you in any concern you may have regarding their services. Their customer service is more than happy to aid you in carrying out your tasks or navigating through their tools, or whatever issue you may have. They are also accepting any customer feedback as they are focusing on improving their features as well.
Pro Version
GoGoPDF indeed has a Pro and paid version, but it does not mean that you have to pay just to access GoGoPDF's tools. You are still entitled to their full features even though you are not subscribed to their Pro version. Although opting to subscribe to their Pro version will give you unlimited access to their tools, you will have the power to convert numerous files all at once and avoid having to wait for it to finish. 
Takeaway
Free or not, GoGoPDF should be your only PDF converter tool whenever you convert your JPG images or whatever files you have. Whatever concern you may have, GoGoPDF will always do everything for you. So, why not give it a shot?
Related posts