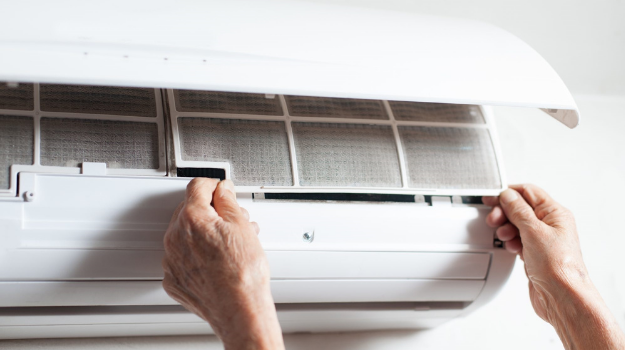 Aircon Chemical Wash: Do It Yourself Or Hire Professional?
Adam Mosley, 2 years ago
4 min

read
560
If you haven't scheduled a servicing appointment for your air conditioner in more than a year, don't put it off any longer. For aircon to function efficiently, all types of air conditioning units must go through the necessary servicing procedures.
People who ignore scheduled servicing dates may need to have their air conditioning chemically overhauled. Without air conditioning, it is nearly impossible to relax in Singapore's extremely humid conditions. During the city's hot days, the only way to feel safe is to have a properly working air conditioner. A well-functioning air conditioning device ensures high-quality air, good air circulation, and cooling throughout the space, providing great comfort and convenience.
What You Need To Know
An aircon chemical overhaul is a process of clearing and flushing out the dirt of an aircon using chemical solutions. The main goal of this procedure is to clean all of the majorly functional internal parts, air conditioning mechanisms, and machines so that they can work properly and last for a longer period of time.
The Components That Benefit From It
Air conditioning units that can be used on a regular basis for extended periods of time require regular maintenance and servicing. If this does not happen at regular intervals, the devices must perform the chemical overhaul process. The procedure aids in the restoration and enhancement of the performance of air conditioning units. It is usually required when regular servicing fails to keep the device running properly. After the process is completed, the device has a plethora of advantages. It will now take less effort to cool the room, and the difference will be reflected in your next electricity bill.
Here are signs that you should do a chemical wash:
Water leakage problems are arising

Uneven airflow from the blower

An unpleasant odour emitting while turning on the device

Unusual noise

Frequent cycles

Insufficient airflow
Understanding the entire process of Aircon Chemical Overhaul
A chemical overhaul goes further than an aircon chemical wash. The technician analyzes all the major components of your device during this process. He also looks for any anomalies and if any issue is found, he advises you to take the necessary steps. He cleans the coils, filters and water trays. Make thorough checks for drainage pipes, heat exchange coils and the blower wheels. It is mandatory to get this job done once a year to enjoy an uninterrupted cooling experience and for the longer lifespan of your aircon device.
A delayed chemical overhaul can also arise serious issues including health hazards and the permanent damage of the device. A chemical overhaul is more than just a cleaning process; it also protects you from dust, dirt, bacteria, stains, and other harmful particles in the air that can affect your respiratory system.
Major Benefits of Chemical Overhaul include:
Longer operation of devices

Excellent performance

Uninterrupted cooling experience

Save more energy and electricity bills

Less repairing costs

Clean, fresh and odourless air

Prevention from various types of diseases

Reduce the likelihood of facing various types of breakdown issues

Can enjoy faster cooling in less time

Leakage issues resolved

Clear the clogged
In humid conditions, your home's or office's cooling system serves as a life-saver, so it must be carefully calibrated. Paying attention to your maintenance on a regular basis and opting for an air conditioner chemical overhaul can save you from a slew of problems and inconveniences. Among the factors are:
It will rectify the issues of warm air. A chemical overhaul is enough to rectify the issue and hence, a company having expertise in the field is essential to choose for the job done because a less-experienced and non-certified technician can blame the compressor, thermostat etc. for the same issue.

Signs of poor airflow can completely be removed after the complexion of aircon chemical overhaul.

Blockage in drainage pipes can affect other major cooling components and hence, a chemical overhaul is necessary to get these types of blockages removed thoroughly.

Disturbances and various types of noises can keep you awake for several nights and when bad odours are added with the same, it becomes more difficult to enjoy a sound sleep. All these problems will be completely solved while the chemical overhaul job is done.
In Conclusion
An aircon chemical overhaul is not only a process to restore your device's actual working strength and efficiency, but it is also a way to restore your loved ones' happiness in their lives. As previously stated, a non-certified and inexperienced technician cannot handle all issues properly; therefore, you must select a certified and well-known brand in Singapore. This will undoubtedly improve its functionality, and your hard-earned money will be put to good use.
Related posts