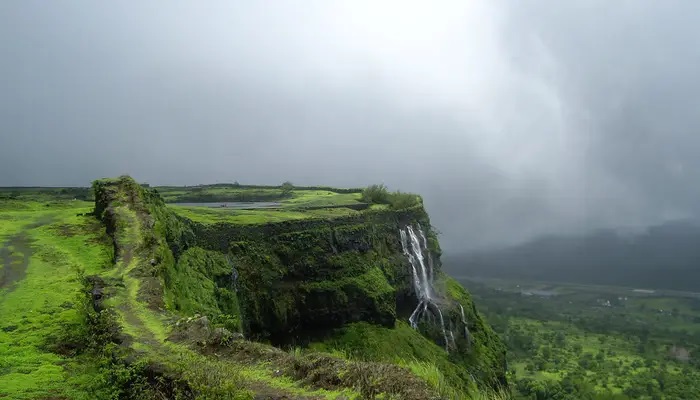 A weekend in Lonavala
admin, 3 years ago
3 min

read
1159
Whether you have been to Maharashtra or not, Lonavala is one such place that is embedded in everybody's mind. A significant Maharashtrian tourist destination – Lonavala is generally flocked by people from nearby cities during the weekends. After all, who wouldn't like a little getaway?
Since the people around me were chattering non-stop about the breathtaking landscapes this place has, last weekend, I planned a family trip to Lonavala. And, it all started when we started figuring out our transportation, including how we can avail a dependable cab service in Lonavala.
Logistics Were Sorted Seamlessly:
There is no denying the fact that Lonavala is a very much visited hill station by masses from all around the country; hence, sorting out the logistics didn't seem to be tough for us. The place is situated almost 96 km to the east of Mumbai and 64 km to the west of Pune. So, we decided to take a cab from Pune to Lonavala and make the journey hurdle-free for the family. Moreover, the route taken by our driver was the standardized Pune-Mumbai highway, which turned out to be a very smooth ride.
Della Adventure Park – Our First Stop:
Being the largest adventure park in India, this one was our first attraction point in Lonavala. This one is an amalgamation of a theme park and a resort; hence, we ate while enjoying the rides with the family. Spread over an area of 36 acres, the park has several selfie-worthy spots too, which are more than enough to fill up our phone galleries. There, we found out that the park has closer to 52 adventure activities! Although we couldn't enjoy all of them, the ones that we did try though, were enough to give us an ample amount of adrenaline rush, some of which included rappelling, rock climbing, and tree-top adventures.
Serenity Around the Lake:
Lonavala has several tourist points. Amidst all, it also offers the Lonavala Lake that was built way back in 1876. When we sat at the side of the lake, the serenity engulfed us in a way that the atmosphere instantly relaxed our minds and soothed our nerves. We were filled with unexplained calmness.
Jaw-Dropping View from Tiger's Leap:
Also known as Tiger's Point, Tiger's Leap is a cliff-top that I was wanted to see. Situated at 650m higher from the ground, the view from here was exquisite and enchanting. While our cab reached up to INS Shivaji, the rest of the distance, which was about 1.6 km, was covered on foot. Just around the place, we spotted a waterfall. However, it gets active only during the monsoon period.
Exploring the Buddhist Bhaja Caves:
I would have never known about the existence of these caves if it wasn't for the locals directing us here.  These caves were built way back in 2000BC by the Buddhist nuns. Each cave is nothing short of wonder for an art lover. They are filled with sculptures of chariots, elephants, tigers, and other animals.
Adventure Inside the Visapur & Lohagad Forts:
Adventurous spots in Lonavala are present in abundance, but you will find many forts and ancient architecture too. These structures are adjacent to each other and are parts of the fortification of the Lohagad-Visapur fort. While visiting both of them, I found Visapur fort larger than its twin – Lohagad. However, the insides of both forts were beautiful and gorgeous. I also found the place strategically placed in terms of topography
Located amidst the Sahyadri Hills, I can definitely say that Lonavala charmed me nothing else. Right from ancient dams to adventure parks, there was a lot to see and experience. So, if you are planning to pay a visit to this hill-station anytime sooner, I would recommend that you book a safe and licensed cab from Pune to Lonavala – which will make the journey even more exciting.
Related posts