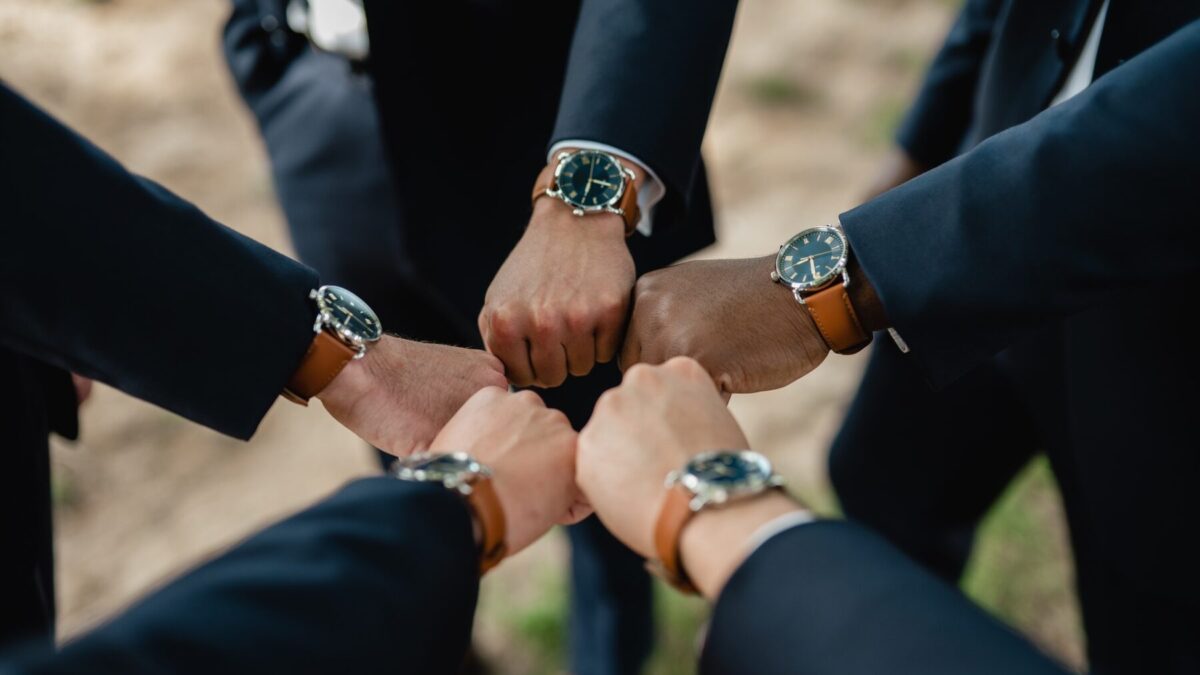 9 Unique Groomsmen Gifts That Are Also Budget-Friendly
Kim Renner, 7 months ago
3 min

read
201
As unfortunate as it is, the groomsmen don't get as much attention as the bridesmaids leading up to and on the wedding day. Groomsmen are often seen as just the groom's closest friends paired up with the beautifully made-up and dressed bridesmaids, but that's not true. Today, the groom and the groomsmen play an active role in wedding planning and coordination.

As a soon-to-wed couple, it is essential to budget for unique groomsmen gifts to say thank you. However, since these thank-you gifts might not have been on your priority list you can have limited options. Thankfully, there are still awesome and unique gifts for groomsmen that won't break the bank. Such as these:

1: Personalized Bottle Opener

Small, simple, and practical. Everyone needs a bottle opener at home, making it a useful thank-you gift. Getting the bottle opener personalized with each of your groomsmen's initials, ensures they are unique and special for each one.

2: Monogram Keychain

Another small but practical groomsmen gift is a keychain. We all own keys that we misplace once in a while. A keychain will help the groomsmen keep track of all their keys while reminding them how grateful you are to have them as friends.

3: Groomsman Pilsner

Who doesn't enjoy a cold pilsner once in a while? This personalized groomsman pilsner is the perfect addition to any man cave or bachelor pad. Now every time your buddies want to enjoy a tall glass of beer, they'll remember all the fun memories and possibly some high-jinx on your wedding day.

4: Personalized Coasters

Personalized coasters are excellent unique groomsmen gifts. These slate coasters can be monogrammed with each groomsman's initials or other fun beer house images to add that touch of uniqueness.

5: Personalized Grooms Crew Lighters

These groom's crew lighters double as a wedding favor and groomsman gift. Not only are they useful, but they are also elegant gifts that are still affordable, making them a great choice.

6: Engraved Money Clip

Engrave the groomsman's initial on a money clip as their groomsman gift. While not everyone uses a money clip these days, they are still awesome gifts your friends will cherish.

7: Personalized Pen Set

There is always a personalized fancy pen set for the more practical groom and groomsmen. You and the groomsmen can all have one to use in the office for signing official documents.

8: Monogram Wallet

A monogrammed wallet is something special that fits all the requirements for thoughtful and unique groomsmen gifts. Your friends will appreciate this gift, especially if it comes from the heart.

9: Monogram Beer Mug

A fun yet also endearing groomsmen gift is personalized beer mugs. Each groomsman can have one, and it can be a tradition to bring these mugs during guy's night to make them extra useful and special.

Not all groomsmen gifts should be expensive and blow your budget out of the water. Opting for small and unique gifts that are also affordable can mean just as much, maybe even more, than overly-expensive and impractical gifts.
Related posts