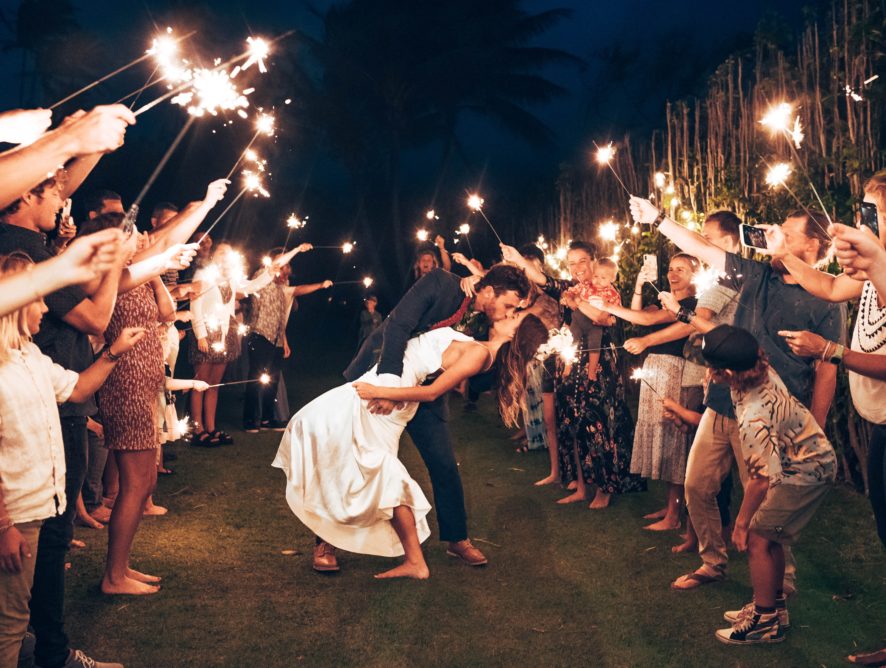 9 Things You Need To Remember When Attending A Wedding
Clare Louise, 11 months ago
3 min

read
383
In every wedding, everyone who participates — the couple, the bridesmaids and groomsmen, or the attendees — has a basic etiquette and some traditions to observe. From giving gifts (some even opt to give Personalized wedding gifts to make theirs more memorable) to following what's indicated in the invitation, here are nine things you need to remember when attending a wedding.

Read the invitation and follow any instructions written there. The most important details of the occasion are stated on the wedding invitation so make sure to read it. These include the date, time, venue, and dress code. If it says in the invitation that you can bring your kids, feel free to do so. If not, don't simply assume that it's okay to take your kids with you.

Send your RSVP response on time. Many wedding preparations depend on how many guests attend (e.g., how much food to serve, how many wedding favors have to be bought). Part of your earliest responsibilities is to respond yes or no to the invite on or before the deadline (typically indicated on the invitation).

Let the couple know if you have dietary restrictions. Speaking of wedding food, if you have dietary restrictions (e.g., you're allergic to seafood or you're lactose intolerant), make sure that the couple knows about it. This will help them minimize any unpleasant incidents related to the menu served during their wedding.

Prepare a wedding gift. There are no set rules for wedding gift choice or spending, but this is mostly based on your relationship with the couple and their personality. Based on many wedding attendees' experiences, you can never go wrong if you opt for personalized wedding gifts (whether they're practical items like cutting boards or purely decorative ones like wall art). The key is to be thoughtful and sincere when it comes to gift-giving. In the same manner, you also have to take a wedding favor because the couple put in their effort to choose which favors to give to their guests.

Be mindful of other attendees. You're not the only attendee of the event so don't keep the couple to yourself or your table (if your table houses you and your group of friends or relatives).

Stay out of the photographer's way. Photographers are there to capture the most beautiful moments of the couple's special day. If you aren't mindful of them, you can (unintentionally) prevent them from being able to take wonderful photos.

Make sure your phone is in silent mode. A wedding is an intimate celebration of love. Who would want their wedding to be interrupted by a phone call whose ringtone may even be too inappropriate for the wedding? When attending a wedding, always put your phone in silent mode. It's also better if you can turn it off during the ceremony proper.

Never steal from the reception. Whether it's a flower or a table centerpiece, don't even attempt to steal anything from the reception. You can only take home something if the couple says you can. And if you can, make sure to do it after the reception comes to a close.

Have fun and enjoy the moment. From arriving on time, following the dress code to giving personalized wedding gifts, there are many things you have to do to be considered a good wedding guest. But the most important of all is to live in the moment and enjoy the couple's big day.
Related posts