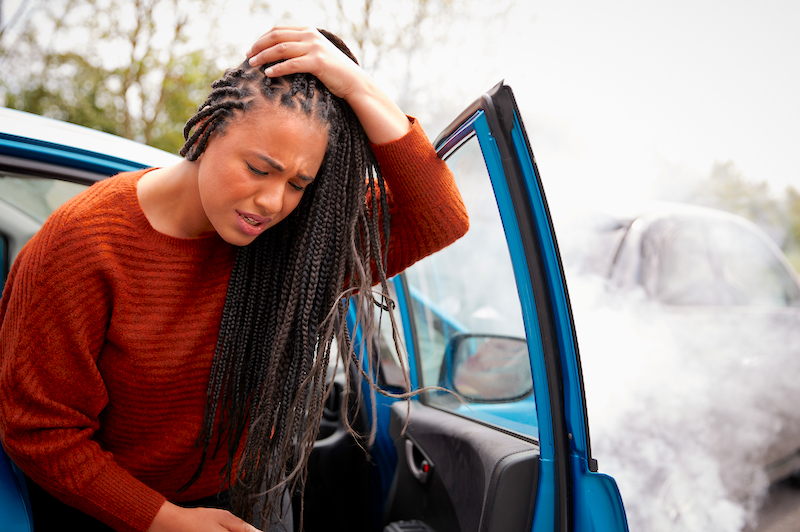 4 Important Things to Ask about before Hiring a Traumatic Brain Injury Lawyer
Adam Mosley, 2 years ago
4 min

read
727
Accidents can happen anytime in life. After an accident, a traumatic brain injury can severely affect the lives of both the wounded person and their family.
However, if you become a victim of such accidents, you can seek compensation. Before searching for a brain injury lawyer near me, you need to know some important factors to find the best TBI lawyer.
So, check the following factors when you need to hire a traumatic brain injury lawyer.
If he/they have enough experience?
Although there are many skilled lawyers available, not all of them have the experience necessary to handle your traumatic brain injury claim.
When you're about to hire a lawyer, look at their webpage and check if they are specialized in handling brain injury lawsuits.
Primarily, you will find many attorneys provide free consultations, which is a great opportunity to see if they're ideal for representing you.
Inquire if the attorney has ever tried a case in court and how they handled and what their experience was. Importantly, look into how frequently do they succeed in these cases. Also, learn if the clients got the expected outcome in most of the cases.
You may also ask potential lawyers for an example of a case they won that is comparable to yours. This way, you can have a decent idea about the prospected lawyer's relevant experiences.
In addition to having expertise with brain injuries, an attorney who has a long track record of defending victims of a similar type of accident to you is crucial. So, make sure the attorney you pick has experience representing people in incidents similar to the one that led to your injury.
What are the recommendations from the previous clients?
Any lawyer will tell you how great they are during your free initial session. However, what previous clients say can give you valuable information. To get more ideas, you can ask other clients about their experiences with the specific lawyer. Don't hesitate to ask them how professional, compassionate, responsive, and available the attorney was during their case.
Can they help with other issues?
After an accident, obtaining compensation from the individual who caused the brain injury isn't the only thing to do. Brain injury creates a critical situation and recovering from it often requires several operations, regular therapy, and a long rehabilitation process.
As a result, dealing with insurance claims, operation costs, and other challenges aroused from a significant brain injury may be confusing and unpleasant. Asking for information about the lawyer's capacity to help you with the relevant situation and challenges can give you a decent idea about the compassion and support you will get from them in the entire period.
What's their charging policy?
Generally, all personal injury lawyers have a contingency fee basis, and they charge a percentage depending on the compensation you receive if you win the case. However, it's always a good idea to be sure if they work on a contingency fee basis. Most of the time, the percentage is the same for most law firms.
A contingency fee ensures you don't have to pay anything until your case is successful. Ask about the lawyer's contingency pricing scheme for a settlement and for a trial. Afterward, ask about their normal case expense. Using the fee structure, you can also draw a comparison among the law firms.
There are some other costs that frequently come with lawsuit expenses, such as the cost of a private investigator, expert witnesses, etc. So, ask about the anticipated expense for the abovementioned options.
Though the above-listed costs are not always needed, getting medical records is mandatory. Medical records are frequently required to be reprinted, which adds to the total expense. So, if you ask for all the expenses and get a clear idea, it will help you make the right decision.
Suffering from a brain injury may be a physically and emotionally draining experience. However, getting the right traumatic brain injury attorney can help you get the funds you require during the recovery period.
Related posts