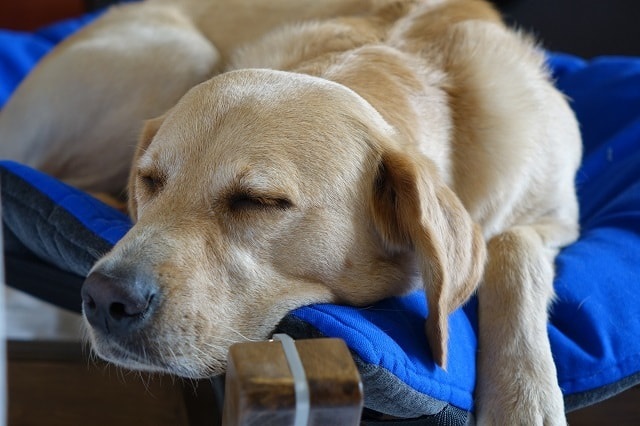 4 Amenities You Can Expect from Dog Boarding Facilities
Herman Walker, 2 years ago
3 min

read
699
There are times when you have to leave your four-legged friend at home while you go away. Be it for a couple of days for a business trip or weeks away for a well-deserved holiday, there's bound to be a time where you have to leave your dog at the care of someone else.
If you have someone to help do the job then it is all good and well. However, not everyone shares the same convenience. Fortunately though, dog boarding facilities are many and varied nowadays so there are plenty of choices for your pup.
While different boarding centres offer different settings and facilities, there are generally a few common amenities you can expect from them (especially if this is the first time you are boarding your dog):
Sleep and rest.
Of course, every boarding facility will have a dedicated sleeping and resting area for their dogs. They do vary greatly in this aspect though – some keep them in cages while others have more of an open space. Be mindful that there are facilities that are really cramped to that they are on the verge of breaking the law – steer away from these. Make sure to book an appointment so that you can see for yourself how many pups they keep in one space, so that you can be sure yours will have a comfortable stay.
Food and diet.
While all dog boarding facilities will have food prepared for your dog, a change in diet can be stressful to your pup. You may therefore want to find out their food supply as well as feeding times to check if they coincide with your dog's routine. Most facilities are able to accommodate to special request if your dog has a particular diet or routine that it needs to follow, but ask away if they allow you to prepare your own food. This is very important especially if your dog is allergic or has special needs.
When it comes to exercise/play time, it also varies. Some boarding facilities will let their dogs out for a couple of minutes, while others will make sure each pup has a nice lenghty walk at least once a day. Some may even have a dedicated fenced area for the dogs to walk around and play a lot more during the day, instead of just sitting in their kennel all day long.
Social interaction.
While most establishments allow their dogs to play and mingle together, there are some that do not and this is perfectly understandable given there had been some nasty injuries reported in the past. No doubt proper interaction with other pups is a beneficial exercise to a dog's overall wellbeing and behaviour but if yours does not do well in this area, let the boarding facility know. Some dogs are aggressive while others are more sociable, some may need to be kept on a leash while some are not. Tell the boarding house as much information as possible. A good facility will assess their dogs and only let the like-natured ones mingle together so it's worthy to check this aspect with your facility.
So that's it – the 4 typical amenities that you can expect from any dog boarding facility. While you are at it, you may want to check out Mr Woofles – a local dog boarding at Richmond that has received rave reviews from pet owners alike and is highly reputable in the industry.
Related posts