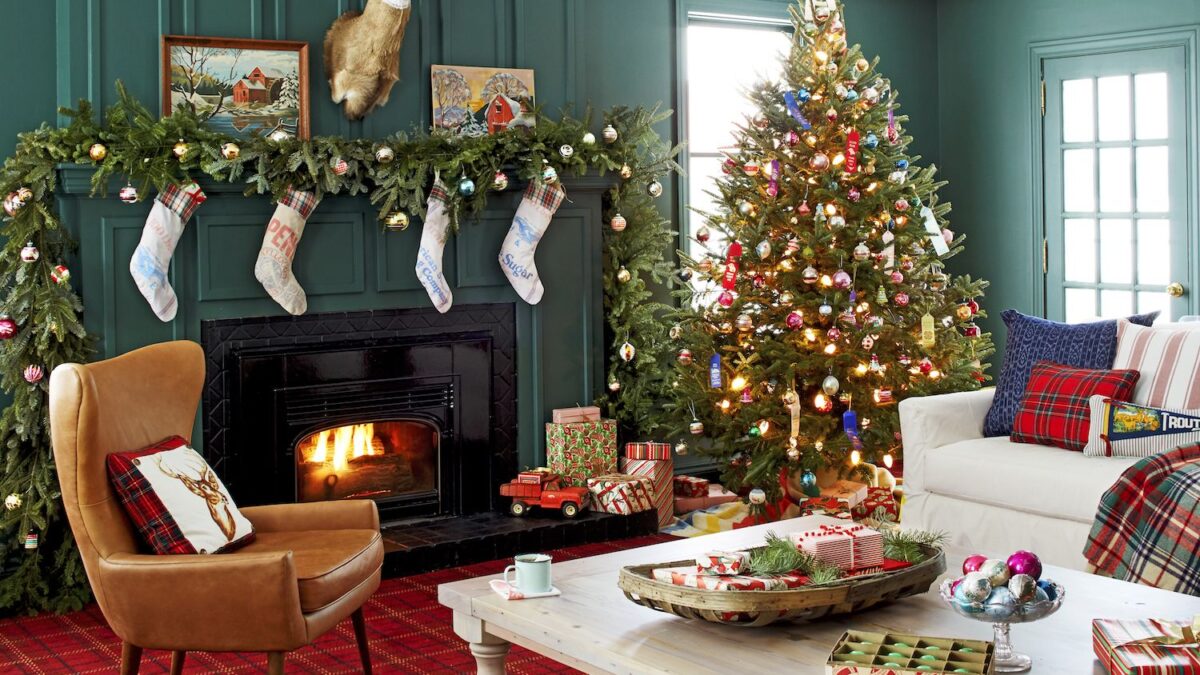 11 Simple And Unique Holiday Decor Ideas
Nancy Lyles, 2 years ago
3 min

read
632
If you are looking for ways to be festive, then decorating your home with personalized family Christmas Ornaments should be on the top of that list. Here are 11 simple and unique holiday decorating ideas.
Personalized family Christmas ornaments
Nothing says simple and unique than personalized family Christmas ornaments! This is a great decor idea because it's much more personal than the other festive items on this list. If you have a specific ornament that reminds you of happy memory, then all the more reason to put it up on your Christmas tree.
Lush set of pillows
The pillows on your living room sofa are one of the most neglected items when decorating your house for the holiday season. Pick out pillowcases that feature festive designs to bring out the holly jolly Christmas spirit.
Greeneries
Greeneries and other evergreen materials have so much potential. Thus, this is a great place to start if you are looking to try something unique. You can use a few sprigs and tie them in a big red ribbon, placing them in certain places around the house.
Bottlebrush Christmas trees
A bottlebrush Christmas tree screams festive spirit yet minimal work. These small wire trees can be placed on your coffee table or on your bookshelf.
Sparkle and glitters
Another decorating idea that has so much potential is glitter or anything that sparkles. You can add shiny ribbons here and there to truly invoke the cheer of the holidays!
Snow!
This is a great decorating idea if you live in a place where snow doesn't visit often or ever. If you've always wanted to experience a white Christmas, then look up a variety of ways to DIY snow. You can add this to your bottlebrush Christmas trees or even to your actual Christmas tree!
Buffalo plaid accents
Red and green are two of the most used colors when decorating for the holidays. If you want something unique, try incorporating Buffalo plaid accents into your decor. It gives off a cozy cabin ambiance that suits perfectly well with the holidays.
A festive wreath
While this next idea is not necessarily unique, a festive wreath is considered a classic holiday decor idea that you should not miss out on.
Christmas lights
If you are going to use Christmas lights this year, be creative about it. Place it in certain places that are unexpected. Here's a great holiday idea: do you have empty bottles of wine or mason jars? Place your fairy lights inside them and situate them as a centerpiece for the dining table.
Vintage metal trucks
Vintage metal trucks scream festive without trying too hard. Something about it just elicits the feel of the holiday spirit.
Pinecones
Finally, for our final decor ideas, pinecones! If you have a centerpiece, place a few pinecones here and there to add a more festive vibe. You can also use an empty bowl and place your pinecones and a few other Christmas ornaments in them.
The year 2020 had us all on a pause. However, no pandemic is going to prevent people from truly enjoying the upcoming holiday season.
Related posts