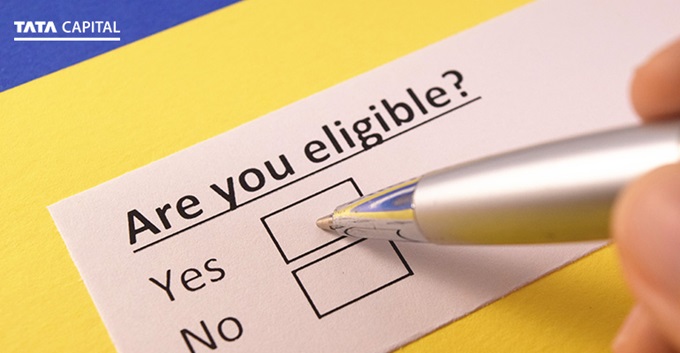 Tips to improve your home loan eligibility
Clare Louise, 4 months ago
3 min

read
146
Are you worried about your prospects of buying a house because your loan application was rejected? Or are you concerned if you would qualify for a home loan should you apply for one? When you apply for home loan, make sure you check the eligibility criteria laid out by the lender, as several factors affect your eligibility for a loan.
Here are some tips that can help you improve your home loan eligibility. Take a look:
Prepay existing loans
Before you apply for a housing loan, make sure you settle all previous loans you've taken from the bank. Lenders check your debt-to-income ratio to decide your eligibility. Existing debt can adversely affect your debt-to-income ratio, thereby reducing your credibility as a prospective borrower.
Choose a longer tenure
If your lender does not consider you worthy of a loan due to low monthly income, you can opt for a longer tenure. This will ensure that the monthly EMIs are low, thereby making the idea more convincing to the lender. However, the flip side of choosing a longer tenure is that you'd be paying a greater amount as interest on the loan.
Improve your CIBIL score
Your CIBIL score is another critical determinant the approval of your loan application depends on. Lenders consider borrowers with a credit score of above 750 as more credible and creditworthy. A good CIBIL score is key to negotiating a low home loan interest rate with your lender. You must check your credit score regularly and take corrective measures to improve the score if it is too low.
Apply for a joint home loan
Another popular way to improve the chances of getting a home loan approved is to apply jointly with a co-applicant. It can increase your eligibility and also allow you to negotiate for a better home loan interest rate. The co-applicant for your loan can be your siblings, spouse, or a family member. Lenders generally club the income of your co-applicant with yours while evaluating your eligibility and creditworthiness for a loan.
Consider step-up loans
Home loans are usually long-term in nature and difficult to get post-retirement for salaried employees. Hence, it is far easier for people in their thirties or forties to get a higher loan as compared to those in their fifties. This is where step-up loans come into the picture.
A step-up loan is the kind of loan where the EMIs for the first few years are far lower than those in the later years anticipating an increase in the income of the borrower. So, if you are a borrower with limited income, you can go for the option of a step-up loan.
Tata Capital makes it easy for you to know the status of your loan eligibility. You can visit our website and check out the home loan EMI calculator. It lets you calculate the amount of loan you are eligible to borrow by considering various factors just in a matter of a few clicks.
Related posts