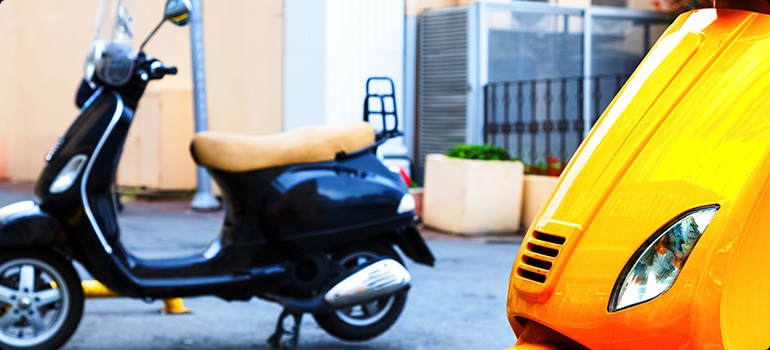 Get Loan for Used and New Two Wheelers
Nancy Lyles, 3 months ago
3 min

read
135
A two-wheeler is the vehicle of choice for most Indians. From college students to working professionals, millions of people prefer a two-wheeler for the convenience, affordability and fuel efficiency it offers.
India is the world's largest market for two-wheeler bikes, including a large one for pre-owned options as well. If you're looking to purchase a new or pre-owned bike, you can easily finance your new ride with a two wheeler loan.
Before you finalize the deal, here are a few essential things you must know:
Maintain a good credit score
Your credit score plays a crucial role in your two wheeler loan application being approved. This is usually the first thing a lender checks to assess your creditworthiness. Maintaining a credit score of 750 or above makes it a lot easier to secure a swift approval. 
A good credit score not just helps you get your loan approved easily but also helps you to negotiate a lower two wheeler loan interest rate. 
Choose a reputed lender
The reputation and customer service of the lender are important factors to consider before applying for a loan. You would be servicing this loan for the foreseeable future; hence, choose a service provider who will be able to address all your queries and concerns quickly and adequately.
The internet can offer a wealth of information and customer testimonials to help you make the right choice.
Simple eligibility and application process
Decisions regarding a purchase have to be made swiftly, even more so if you are looking for a pre-owned vehicle. The owner will expect to complete the transaction within a few days of finalizing the deal. Some of the prominent financing companies allow you to check your two wheeler loan eligibility in minutes. 
For a two wheeler loan apply online with minimal documents and receive disbursal within 24 to 36 hours. These days, you can even apply for a loan via WhatsApp!
​Other offers and deals
Interest rates play a key role in determining the lender you would eventually choose. Compare interest rates from different agencies, but also be sure to check for other fees and charges. Some of these include processing fee, foreclosure charges, etc. Higher supplementary charges can negate the money you stand to save with a low interest rate.
Many financial agencies also provide other lucrative deals such as 100% Loan to Value (LTV) financing up to a certain threshold, discount or exemption on processing fee, or even lower interest rates for existing customers.
In closing
It is essential to do your homework not just about the two-wheeler you want to purchase, but also the lender you choose. The best two wheeler loan is the one that offers a high LTV, attractive interest rates, transparent and swift loan processing, quick disbursal, and sound customer support. 
You need not look beyond Tata Capital two-wheeler loans to finance your new bike. Built on the legacy of the Tata Group, Tata Capital strives to be your partner in making all your dreams and aspirations come true.
Related posts